1-3 Manual Inflation Mouse/Rat Blood Pressure Systems
For small, short studies and student teaching
these systems are an ideal economical solution.
Our economical NIBP blood pressure systems are a great entrance into blood pressure research. These systems offer all of the same features as our multi channel systems except for automatic cuff inflation.
All systems allow researchers to accurately obtain blood pressure measurements at the lowest recommended temperatures.
Systems use a highly sensitive photoelectric sensor for detection of blood pressure pulses. The only validated method/data when compared to both telemetry and direct blood pressure.
Choose either software or chart recorder for data collection.
Software will show you in real time systolic, diastolic, mean and heart rate.
Systolic is measured not "calculated/estimated" as with other systems on the market.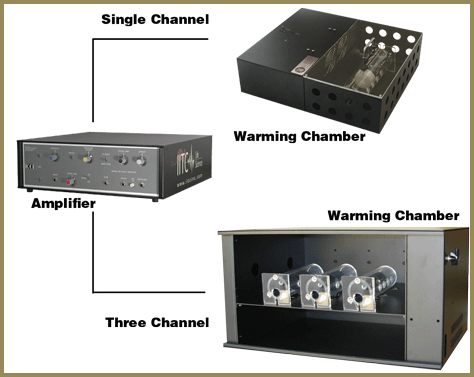 Chart recorders:
1. Single channel chart recorder supplies systolic and heart rate
2. Dual channel chart recorder supplies mean and diastolic.
Our method allows researchers to test blood pressure at the lowest ambient temperature of 32 deg. c. All others require high temperatures (36-40 deg. C) which can cause undue thermostress and inaccurate data.
A critical part of the process is the placement of the inflation and detection cuff onto the test subject. While others subject the researcher and test subject to two seperate cuffs, we have combined both cuffs into our single tail cuff sensor. This technology eliminates the need for restraining the animals tail and creating undue stress.
The comfort of the test subject is most critical in collecting NIBP data.
Our warming chambers create a complete environment of controlled temperature as opposed to just radiating heat from a platform or blowers. The result of our method is a reduction in thermostress which can lead to inaccurate data.
Validated data:
Telemetry
Direct blood pressure

Data supplied:
Systolic
Mean
Diastolic
Heart Rate

Lowest temperature method

Indirect heating

MRI systems available

Anesthetized animals

Animal color not a factor

USB Optional

RS232 Standard

Animals:
Mice
Rats
Cats
Dogs
Rabbits
Swine
Monkeys


Lifetime Warranty
The information supplied is misleading, false and completely inaccurate when stating how our systems and the methodology work and are done; bothersome to us and unfair to the consumer.
All methods state many things but never do they state what temperature their systems require to detect pulse due to the high temperatures their systems require to obtain blood pressure recordings.
Warming method -
Our chambers are preset a 32 deg. C but can be adjusted at will higher or lower as needed depending on the animal(s) and environment. Digital control and readout allow you to see the set temperature.
We supply a constant low temperature being continuously supplied within any one of our chambers. We do not apply any direct heat to any part of the animal (tail, body) in any way. There are no metal platforms of any kind with heating elements in direct contact or underneath a platform which is metal and has the heating element underneath (same thing) just packaged differently in contact with the animal causing excessive overheating. Light air supplied throughout the warming chamber that is circulated to assure even temperature throughout.
Data supplied by the IITC Life Science mouse and rat blood pressure systems is obtained by the tail cuff attached to the end plate of the restrainer. This is a one piece design that does not require the cuff to be placed in any one particular spot. A photoelectric sensor and small light are inside the cuff and detection is sensed by the photoelectric sensor which is connected to your amplifier which picks up the pulse signal and is sent to software for viewing.
Parameters supplied are systolic, diastolic, mean, heart rate.
It is known that constant inflation and deflation of the tail can and will cause damage to the animals tail. We do not recommend doing warm up tests or pretest of quantities of 20 or more. This is absolutely not correct and will assure edema of the tail.
Room temperature -
Not a factor with our systems, since the animals are monitored and housed in a controlled environment (warming chamber) which you have complete control over. Others state room temperature is a factor, which may be due to the fact that animals in these systems are exposed to the room and therefore they require the warming of the animal to high temperatures within their restrainers since they cannot control the environment as we do within the warming chamber.
Accuracy –
Absolutely we have and continue to be the only manufacturer that has been validated to both telemetry and direct BP via cannulation.
There is no other manufacturer that can state or supply any data that supports their statements we are the only supplier of equipment that has the validation of our data to telemetry.
This we take pride in for the fact that many consider telemetry as the true form of BP measurement due to the methodology but when costs are prohibitive to purchase a system many choose to go the indirect route and based on the validation we are truly the best source for the most accurate low temperature method.
Options
Chart recorder

Software

Linear deflation kit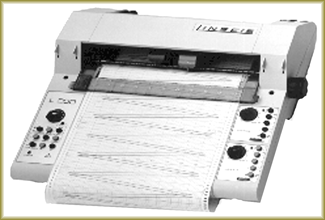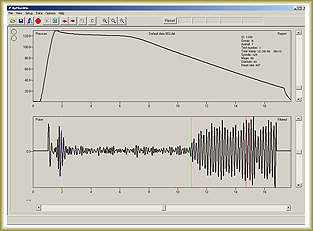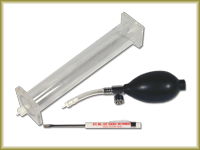 | | |
| --- | --- |
| Part # | Description |
| 1M29 | 1 Mouse Blood Pressure System |
| 3M29 | 3 Mouse Blood Pressure System |
| 1R29 | 1 Rat Blood Pressure System |
| 3R29 | 3 Rat Blood Pressure System |
| | Options |
| 31 | Data Acquisition Software |
| 38L | Single Channel Chart Recorder |
| 45L | Dual Channel Chart Recorder |
| 301 | Warming Chamber, 1 rat/3 mice |